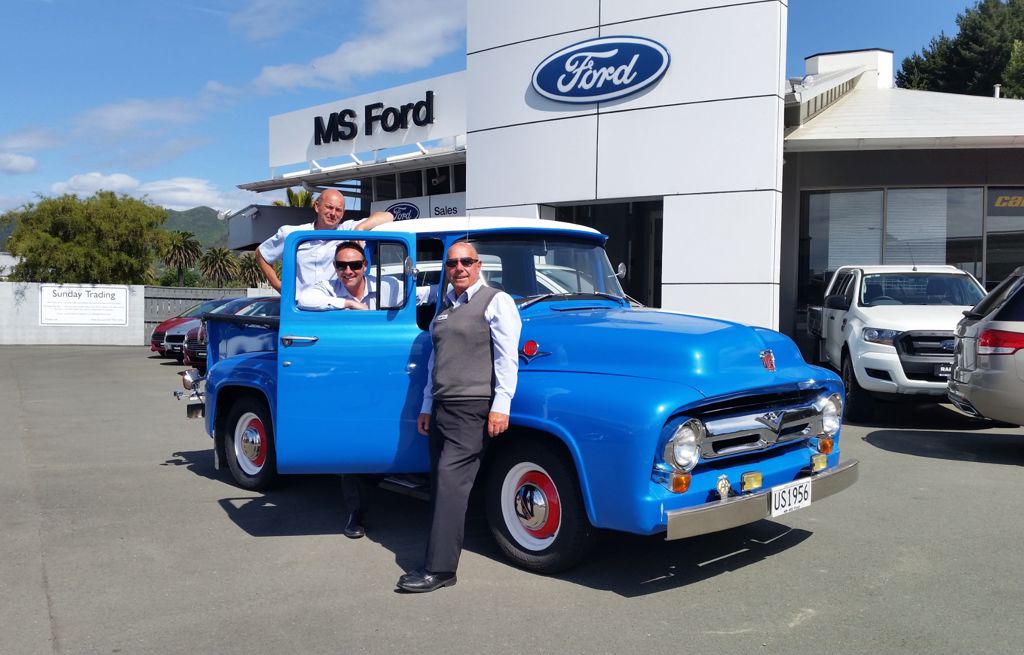 MS team are heading back home to Haven Road
The team at MS Ford Service Lane, Nelson are on the move and to say they're pretty excited about it would be an understatement.

Having spent over a year in their Nile St premises, the team are heading back home to Haven Road.

A workshop fire in 2020 left their original service premises uninhabitable. Fortunately, the department was swiftly moved off-site and was able to continue operating from Nile St, says Dealer Principal, Alan Kirby.

"The move back to Haven Rd is not only exciting for us, but also to customers as with it brings new equipment, new facilities and new services but with the same great customer service and standards."

Service advisor Zoe Jefcoate says the team are excited to be moving back to Haven Rd to become more of a one-stop-shop for their customers, now providing wheel alignment/tyres and shock testing services as well.

"We value our customers, so look forward to making the service experience as smooth as possible for them from the region's best service facility." MS Ford Service is your local Ford vehicle servicing HQ with factory trained technicians and the latest factory diagnostic equipment, Kirby says. "Naturally we are passionate about Ford's, however our technicians also service any other makes and models with the same passion and expertise."

The oldest car company in Nelson, the dealership has been in business for 84 years! As can be expected after all these years, the technology in cars has changed and therefore the skills required to maintain and service them has too, says Kirby. "As a result, not only our technicians, but also customer service staff, receive continuous Ford training, so they know how to look after and service even the latest vehicles to a top standard."

"Feel at ease knowing that your car is being serviced by trained technicians using specialised diagnostic equipment," he says.

"Anyone who drives a vehicle needs it to be serviced, get a warrant of fitness or just general maintenance and repairs – not just Ford vehicles. We service and repair all makes and models.

"By maintaining your vehicle in peak condition and insisting on our factory trained experts you'll enjoy optimum performance and benefit financially by enhancing your vehicle's resale value."

MS Ford Service works in combination with MS Ford, your local, friendly new and used vehicle dealership in sunny Nelson. Here the team specialises in and is passionate about their vehicles and their customers.

Their new range of Ford vehicles are New Zealand's most awarded vehicles, recognised for their economy, safety and outstanding design attributes.

Not only do they sell new vehicles, but they also have an extensive range of used vehicles, including a variety of different makes and models.

MS Ford also accept trade-in's, have finance available including regular lease options, as well as the full service and parts department located on-site with highly trained, skilled, knowledgeable staff, allowing them to provide their customers with full motoring service solutions.

Now that MS Ford Service Lane is back up and running at 157 Haven Rd and is open Monday to Friday, 8am to 5.30pm, you can be assured of the right advice and a job well done first time.



News