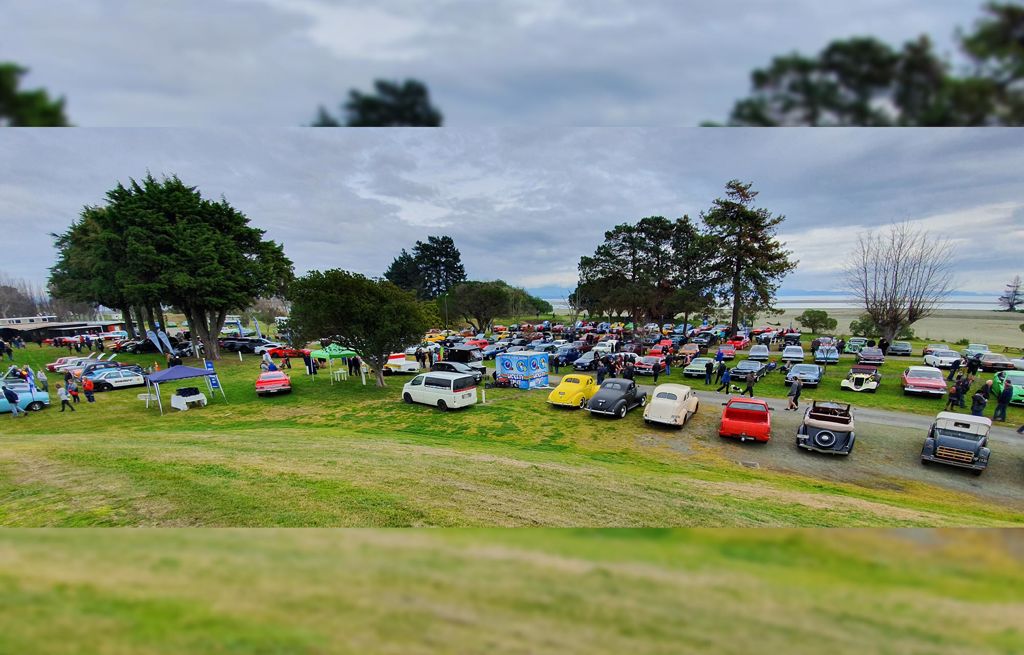 Henry Ford: All Ford Birthday
July 28th 2019 marked the 16th year the Nelson Classic Ford Car Club (NCFCC) have put on the "Henry Ford: All Ford Birthday" Event with the help of MS Ford, and we're pleased to say this year was another huge success. The NCFCC have done a fantastic job in growing this event over the years which attracts people from all over the region to display their pride and joy, including some coming from as far away as Auckland , Christchurch and the West Coast.
We were thrilled that this year's event was even bigger and better than last year, with a total of 229 vehicles on display. In addition to the fantastic line up the NCFCC have on show, Christchurch was well represented with the Canterbury Mustang Owners Club displaying an extensive range of Mustangs (One in almost every colour of the rainbow) as well as the Classic Cortina Car Club who had approximately 20 Cortina's on display. It was also great to have the Marlborough Ford Club join us in numbers from over the other side of the Whangamoas – In fact the support this year from other clubs has been exceptional, something the NCFCC would love to foster for future events as it improves the volume and quality of the vehicles on display.
The family event boasted a sausage sizzle, coffee, ice creams and more, along with David Havili & Mitchell Hunt from the Tasman Makos making an appearance for fans to snap a selfie or grab a signature, Mitchell even did the honours of cutting the Henry Ford Birthday cake! This year's event attracted approximately 650 people, and as usual all funds raised on the day were donated to the Nelson Tasman Hospice.
The NCFCC and MS Ford were extremely pleased with a total of $2,650 being raised, which is just over $1,000 more than last year! John Peters and Jim Williamson (Chair & Deputy Chair) of the Nelson Tasman Hospice stepped up to take on the rather difficult role of judging "Best Car" …Needless to say this was a difficult task, especially when trying to compare 1920's Model T's with 2019 Mustangs and everything in between. They decided it was too difficult to pick one vehicle, so instead they selected seven for various reasons – Good call, I think we would have done the same!
The NCFCC would like to extend a huge THANK YOU to all of it's members who helped bring everything together on the day, as well as the event's sponsors, business involved, volunteers, people who displayed their cars as well as each and every one of you who attended on the day – You've all helped make this event what it is and contributed to the money we were able to raise for the Nelson Tasman Hospice, So on behalf of the NCFCC and MS Ford…THANK YOU!
News