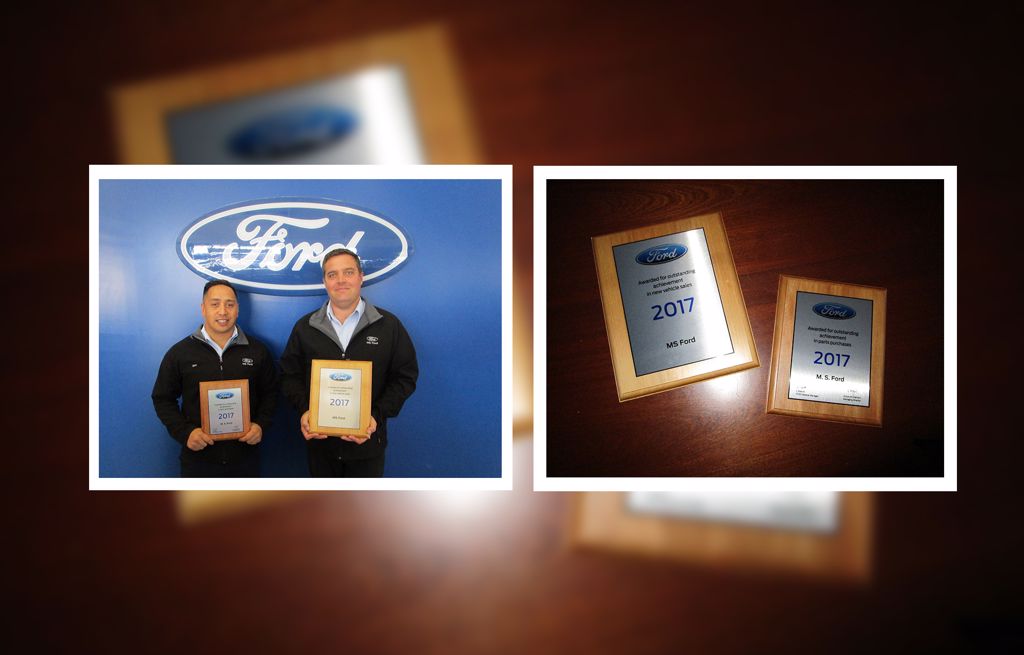 MS Ford acknowledged for outstanding achievements in 2017
MS Ford are proud to announce that we've been awarded with not one – but two awards from Ford NZ for our sales efforts throughout 2017.

For the past several years MS Ford have been the proud recipients of a variety of Ford NZ awards that are presented to NZ Ford dealerships in order to acknowledge their tremendous efforts in the various areas of business.
We are ecstatic to say that 2017 was no exception, MS Ford recently received 2 awards that were earned throughout 2017 – "Outstanding Achievements in New Vehicles Sales" as well as "Outstanding Achievements in Parts Purchases"
Our new vehicle sales manager Marcel Guy and parts manager Jeff McDonald were extremely pleased to have come out on top in their respective fields for sales in 2017 and are already working towards the same positive outcome for the 2018 year! – WELL DONE TEAM!
Wanting to drive away in a new or used Ford? Call our award-winning team and find out how we can help you today.
News